The power of WOW
Entertain • Enlighten • Educate
edutainment by francois
Dr. Thierry Dupont
Director of Cultural Studies
Global Trends
Highly regarded, acclaimed French speaker who's been entertaining and enlightening large audiences in Norway and abroad. Dr. Dupont captivates with his controversial and humorous take on cultural diversities as well as national identities.
Engaging angles. Outstanding humor. Superior entertainment.
Charming, French arrogance
Dr. Thierry Dupont is a highly acclaimed French speaker whose engaging, provoking and entertaining lectures have captivated audiences throughout Europe and beyond. Dupont sheds new light on relevant topics with charm and a humorous edge. His topics include; The World and our place in it, branding, communication, consumerism, customer service and sales.
The Essence
Unlike the majority of his fellow countrymen, Dr. Dupont has gained extensive knowledge of the Norwegian language. His French accent adds a colorful touch to spelling and pronunciation. The humor and the lectures in general are closely tailored in order suit the audience. Each of his lectures is a unique edutainment experience.
The Edge
Highly entertaining speaker. A reflected, accomplished and professional Master of Ceremonies, a versatile host suitable for conferences and talk shows, as well as moderator in panel discussions. Content is individually tailored to each client.
Performs in English and Norwegian.
Pablo
Iglesias
Master Chef &
Master of Verbal Gastronomy
Irresistible Latin masculinity, a powerful ego and a colorful sense of humor makes Master Chef Pablo an excellent host and Master of Ceremonies. He'll charm his way around the audience with verbal antics, creating a truly unforgettable experience.
Latin temptations for the senses
The Spanish Master Chef Pablo is highly entertaining and charmingly confident. He'll guide his guests through dinner with a unique style, dishing up entertaining stories and poetic reflections in between courses. Dinner is rounded off by Pablo's memorable stand-up show.
The Essence
The positive atmosphere is set as soon as Pablo enters the stage. The guests are intrigued and impressed by the talented and amusing chef. The mysterious Master Chef will soon reveal that he's got quite a few tricks up his sleeve. Pablo never fails to entertain and satisfy his audience.
The Edge
The Spanish Master Chef makes an excellent host during evening events. His performances may be combined with humorous lectures by Francois' other characters earlier in the day.
Performs in English with a Spanish accent.
Steven
Powers
Producer &
Master of Ceremony
"Man of the people, friend to the stars".
Meet Steven Powers - refreshingly confident , generous and without the slightest hint of modesty. The American host fires up his audience, including the most inhibited among us.
Glitter, Glam & Great Gigs - Let's rock the joint!
Glitter, Glam & Great Gigs
Welcome to a red carpet Oscar evening, hosted by the American producer – and the obvious center of attention – Steven Powers. After a day of moviemaking and professional editing, the top movies are picked and the winners celebrated. There will be action, prices, glam… And guess what - Steven Powers is your man!
The Essence
The American producer Steven Powers is famed for his role hosting the Oscar Award Show, a concept which turns the audience into stars. The evening will be draped in Hollywood glamour and showbiz. Powers has been working with all the big stars, which is reflected through his experience and stage performance.
The edge
Steven Powers is an excellent choice as host for a wide range of events. He may appear wearing his characteristic American sequin vest or more formal attire such as tuxedo.
Performs in English.
Dr. Marco von Stauffenberg
Choice Architect
Florian Consulting
Half German, half Italian, the renowned Behavioral Economist and Choice Architect has an interesting background. The cultural contrasts add surprising and entertaining angles to his lectures about the ongoing conflict between our rational and irrational thoughts and how it affects our actions and frame of mind.
"Rationell Avareness"
Meet stauffenberg
Dr. Marco von Stauffenberg is half German and half Italian. A perfect foundation for a Behavioral Economist and Choice Architect who's exploring the duality between our irrational and rational way of thinking. Why do we act and react the way we do? Dr. Marco von Stauffenberg investigates.
The essence
The fundamental conflict between the irrational Italian and the rational German creates the basis for Marco's lectures. He challenges the audience's awareness with humor, surprising angles and a rather entertaining German accent. By applying humor and the concept of edutainment, the message sinks in while he reaches through to his audience.
The edge
Dr. Stauffenberg is an interesting speaker who delivers a thought provoking and engaging message. If you've ever had the pleasure of experiencing Dr. Dupont, you'll find Dr. Stauffenberg a most satisfying follow-up.
Performs in English or Norwegian with a German accent.
Sultan Ali Achmed Tabrizi III
One of the great Sultans
- not of swing, but of success
The Sultan opens the doors to his magical world and invites his guests to sample flavors of Far Eastern luxury and exotic pleasures. Food, wine, dance, entertaining stories… An evening with The Sultan is a feast for the senses.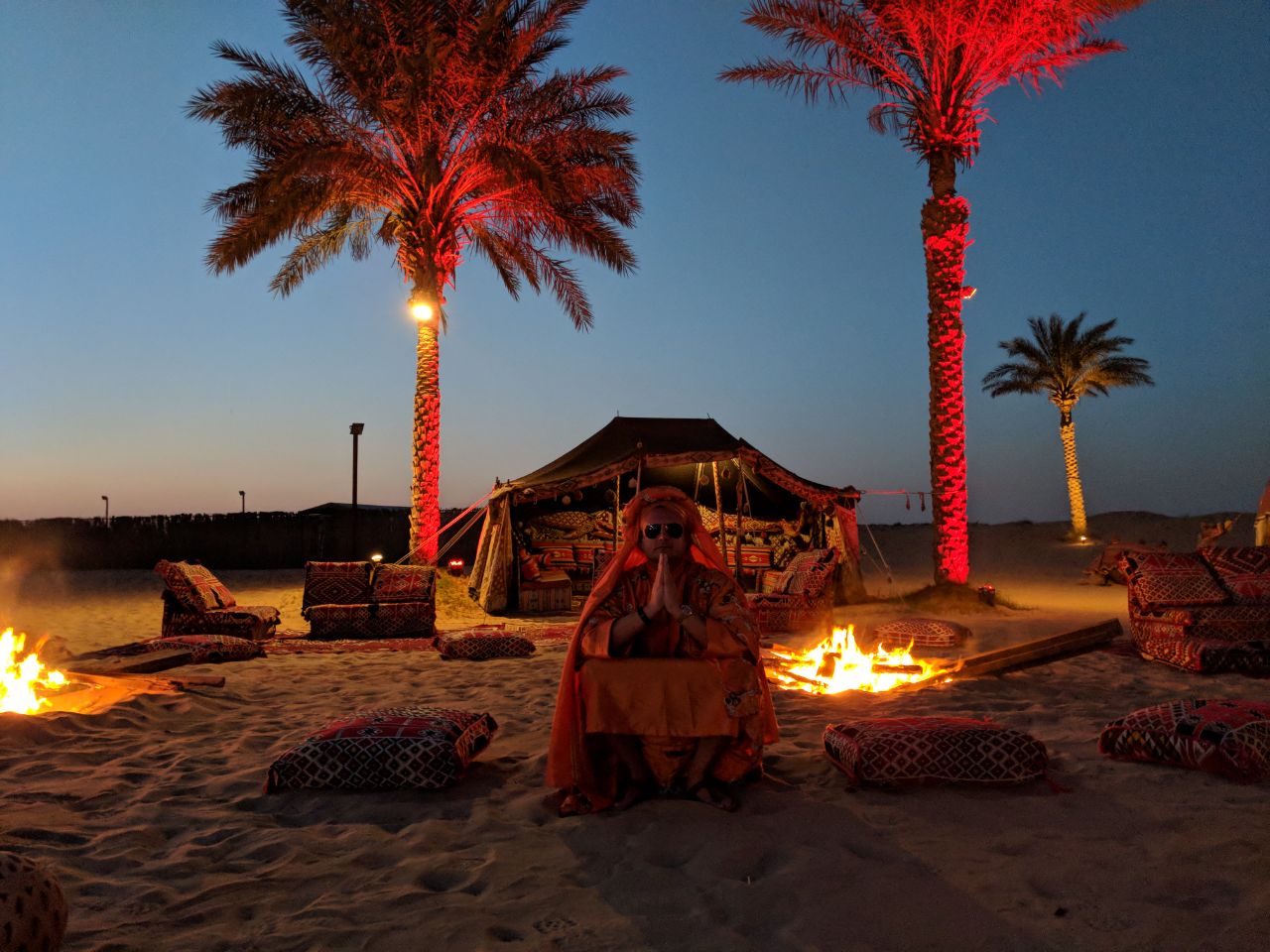 Exotic flavors and seductive rhythms
Welcome to a lush and exotic world, reminiscent of 1001 Nights. Harem girls attend to your wishes, seductive belly-dancers energize the night, fakirs impress with their daring stunts while The Sultan entertain his guests with colorful anecdotes from his royal life.
The Essence
Exotic Far Eastern ambience dominates the evening. Delightful scents, visual impulses, food, drink and entertainment... The Sultan invites his guests to sample the flavors of his pleasant life. An evening as his guest is a unique, entertaining and appetizing experience.
The edge
The Sultan is a generous host who treats his guests to a world of lavish luxury and decadent pleasures.
Performs in English with Indian accent